Cat Bennett Walling (ABD)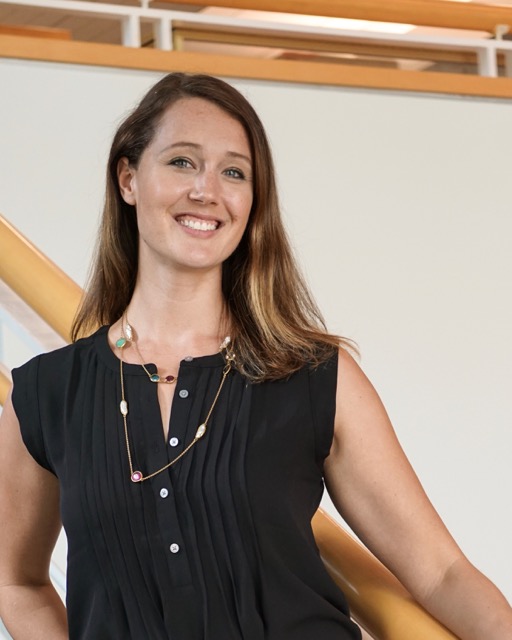 Cat Bennett Walling is a vocal coach and choral director currently pursuing a Ph.D. in Music Education at the University of Miami. Her research interests evolve around multicultural, transcultural and intercultural methods and philosophies in the choral classroom. Cat is passionate about promoting cultural awareness in music programs worldwide and to helping educators be authentic, innovative and global in their approaches. Over the past 10 years, Cat has taught and studied music in many countries around the world. She has taught K – 12 general and choral music in Japan and Thailand and has worked as a volunteer music teacher in Honduras and South Africa. She has studied Hindustani Classical voice in India, Shona choral music in South Africa, Tembang in Indonesia and Ewe music in Ghana. Cat has a B.M. in music education from Ithaca College and a M.M. in music education from Indiana University, where she assistant directed the International Vocal Ensemble for two years. She has presented workshops at SEASAC and ISTA festivals in Thailand and her research was recently published in the International Journal of Music Education.
Johanna Abril (Ph.D. '17)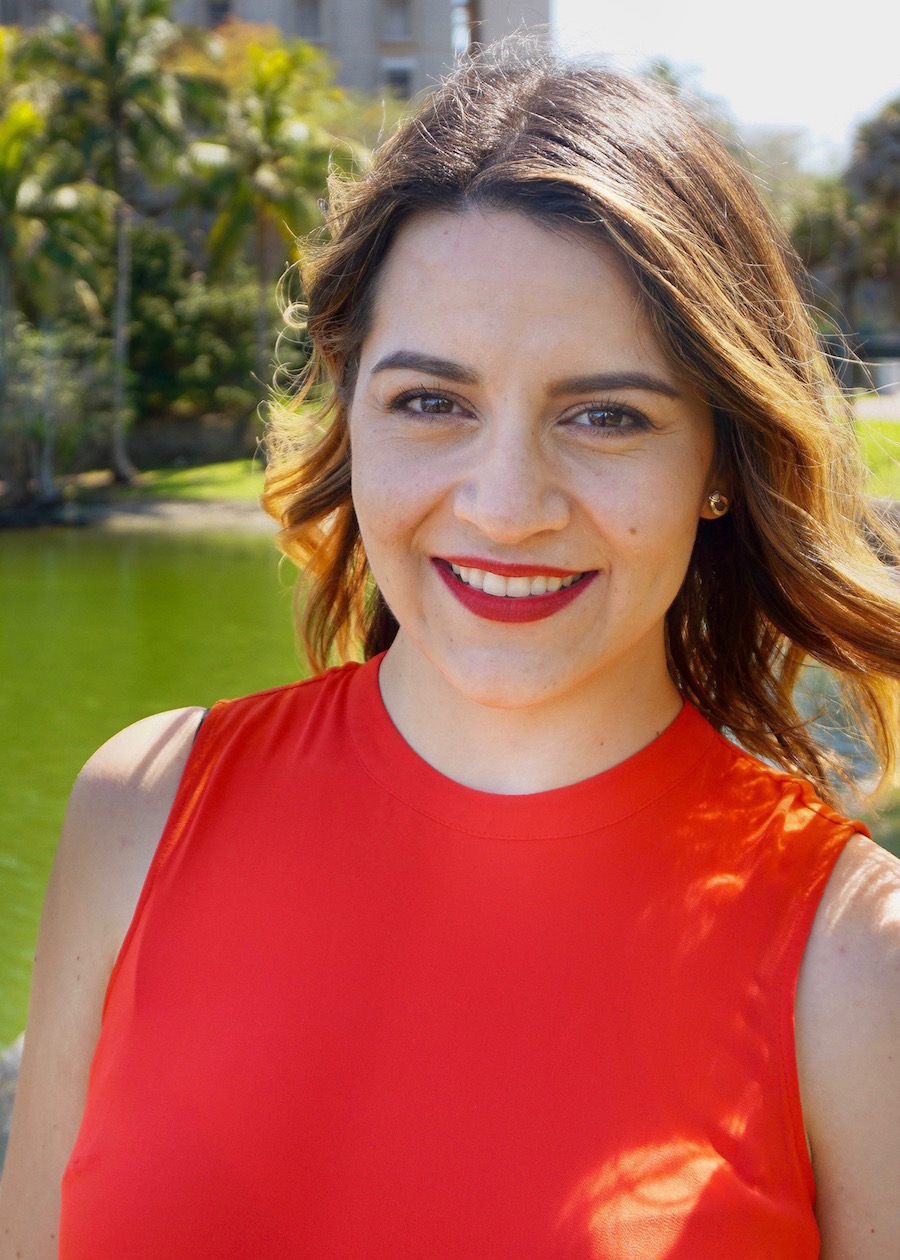 Johanna Abril, an Ecuadorian pianist and music educator, is an Assistant Professor at the Universidad de las Américas (UDLA) in Quito, Ecuador. and holds a B.A. in Piano Performance and a M.M. in Music Research and Pedagogy from University of Cuenca. In 2013 she was awarded with the "Senescyt" Scholarship from the Ecuadorian government, which sponsored her Ph.D. studies in Music Education at the University of Miami. She was a Teaching Assistant at Shalala MusicReach, and taught modern band and mentored student instructors at the Leadership Learning Center and Centro Mater school in Little Havana. Prior to her studies at the University of Miami, Johanna was a Teaching Assistant at the University of Cuenca and led the elective music history course at an exchange program offered through the University of Taylor at Indiana (U.S.) in Cuenca. Her research is mainly focused on sociocultural issues in music education and she was recently published in the Argentinian Journal Enseñar Música and the Ecuadorian Journal Tsansa. She is married to former Forum Fellow Nicolas Coffman.
Sheerin Berte (ABD)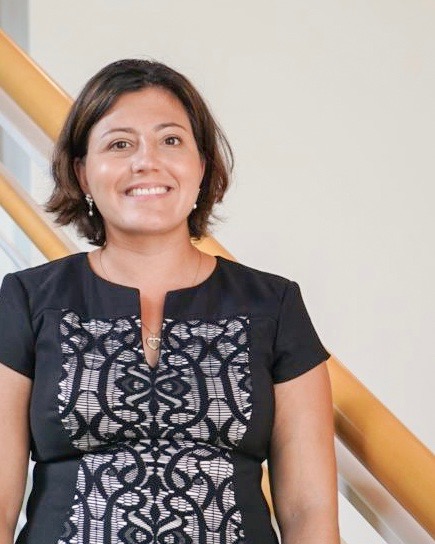 Sheerin Berte is a music educator living in Boston, Massachusetts while completing her dissertation in music education. She holds a Bachelor of Arts degree in music education from the University of Massachusetts at Boston and a Master of Arts degree in music education from Boston University. Sheerin taught band and general music at the elementary and secondary levels in Massachusetts. French horn is her primary instrument, and she was is the instructor of record for the undergraduate Brass Techniques course while at the University of Miami.
Nicolas Coffman (ABD)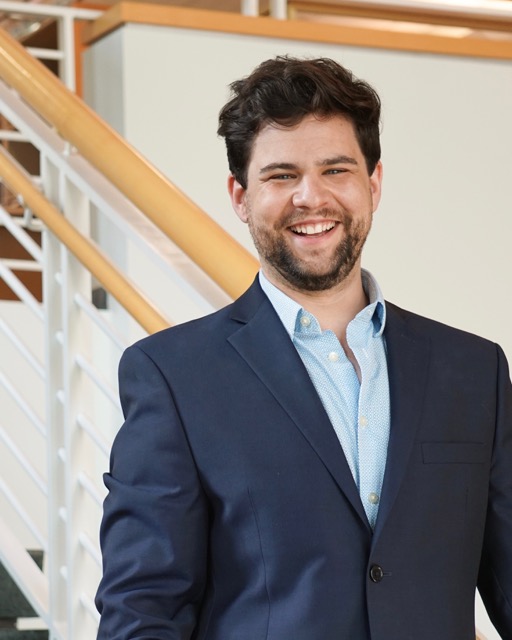 Nicolas Coffman is a music educator and technologist living in Quito, Ecuador. His work focuses on the use of technology to create engaging musical experiences for performers of all skill levels. A classically trained stringbassist with extensive experience in jazz, Nicolas has combined his expertise as an improvisor and performer with a passion for computers and wires into creating new paradigms for the creation, performance and education of music. Recent projects include performances for Women's Choir and Digital Quartet and "Connected Instruments for Community Musicians and Music Educators" which was presented at the Community Music Activity Seminar at the International Society for Music Education World Conference in Edinburgh July 2016. His research interests are centered around the creation of engaging and adaptable physical interfaces and the mining of performance data for machine learning and artificial intelligence. Nicolas has degrees in Music Performance and Music Education from the University of Iowa and the University of Miami. He is married to former Forum Fellow Johanna Abril.
Vimari Colón León (Ph.D. '18)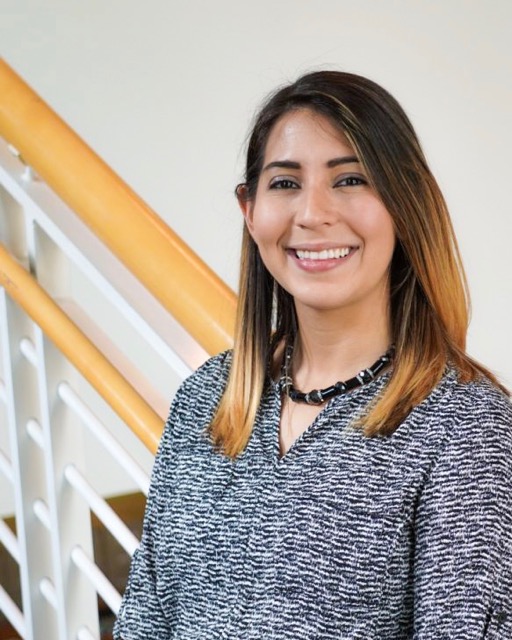 Vimari Colón-León an Assistant Professor of Music at Bridgewater College in Virginia. Her teaching experiences include being a choral conductor, general music and early childhood specialist, and a woodwind instruments teacher. Her main instrument is the flute, with much experience in voice, piano, and oboe as well. For 7 years she served as the director of several choirs at the San Juan Children's Choir in Puerto Rico. Vimari received her Master in Music Education, May of 2014, her Graduate Artist Diploma in Flute Performance, May of 2012, and her Bachelor in Music Education, May 2010 from the Conservatory of Music of Puerto Rico. Her teaching and research interests are teaching music to special populations, parental involvement, and body awareness in vocal performers. She completed her first two levels of the Kodaly Methodology Certification with the use of Latin American music. She has also participated in Orff and Dalcroze courses.
Candice Davenport (Ph.D. '16)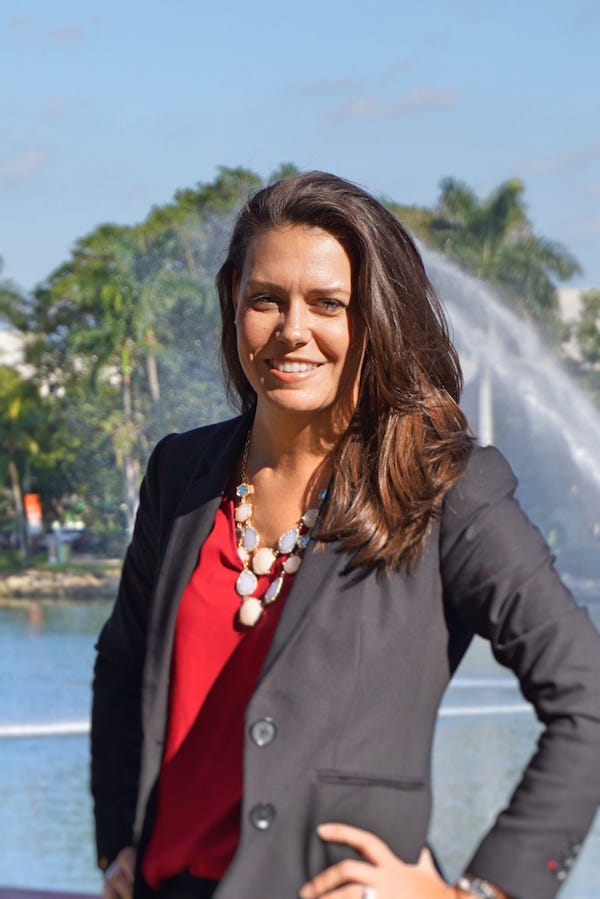 Candice Davenport is the Area Coordinator and Assistant Professor at Florida International University where she teaches graduate and undergraduate courses in music education. She holds degrees from the University of South Alabama (B.M.) and Northwestern University (M.M.), and earned her Ph.D. in Music Education from the University of Miami in 2016 for her dissertation, A Model of Classroom Environment and Social-Psychological Factors Influencing Computer-Based Compositional Creativity. Her research interests include musical creativity, technology integration, blended and online teaching and learning, social issues, and project-based learning in music education. Candice has presented her work at regional, national, and international conferences including the International Society for Music Education World Conference, the NAfME Music Research and Teacher Education National Conference, and the International Association for K-12 Blended and Online Learning Symposium. During her doctoral studies at UM, she interned with the Music Technology Leadership Academy, sponsored by TI:ME and NAMM, and earned certification from the Smithsonian Folkways World Music Pedagogy. Prior to pursuing her doctoral studies, Candice was Chair of Fine Arts and taught secondary general music, electronic music and studio production, and contemporary instrumental and vocal ensembles in Chicago Public Schools and outreach programs throughout the area. She was also the co-recipient of the 2012 Next Generation Learning Challenges Grant, sponsored by the Bill & Melinda Gates Foundation. Her earlier teaching positions include high school band and WGI indoor percussion ensembles throughout the Gulf Coast.
Donna Hewitt (Ph.D. '18)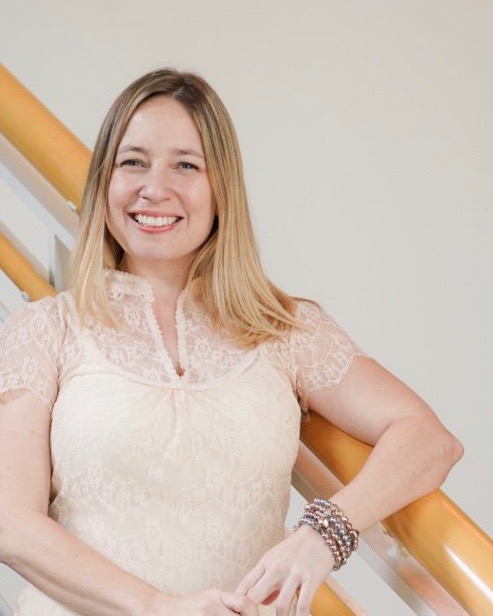 Donna Hewitt currently serves as Assistant Professor and Coordinator of Music Education at the University of Wisconsin-Parkside. Before her time at the Frost School, she served in the New Jersey public school system as an elementary music specialist for 13 years. As someone always fascinated by different approaches to learning, she has incorporated concepts of Music Learning Theory and Orff-Schulwerk in her classroom, as well as delved into research involving parent attitudes and child aptitudes. Fueled by a passion of music for all, she continues to explore how we can improve upon our classroom practices through her interests in well-being, popular music education, curriculum, and informal music-making.
Kat Reinhert (Ph.D. '18)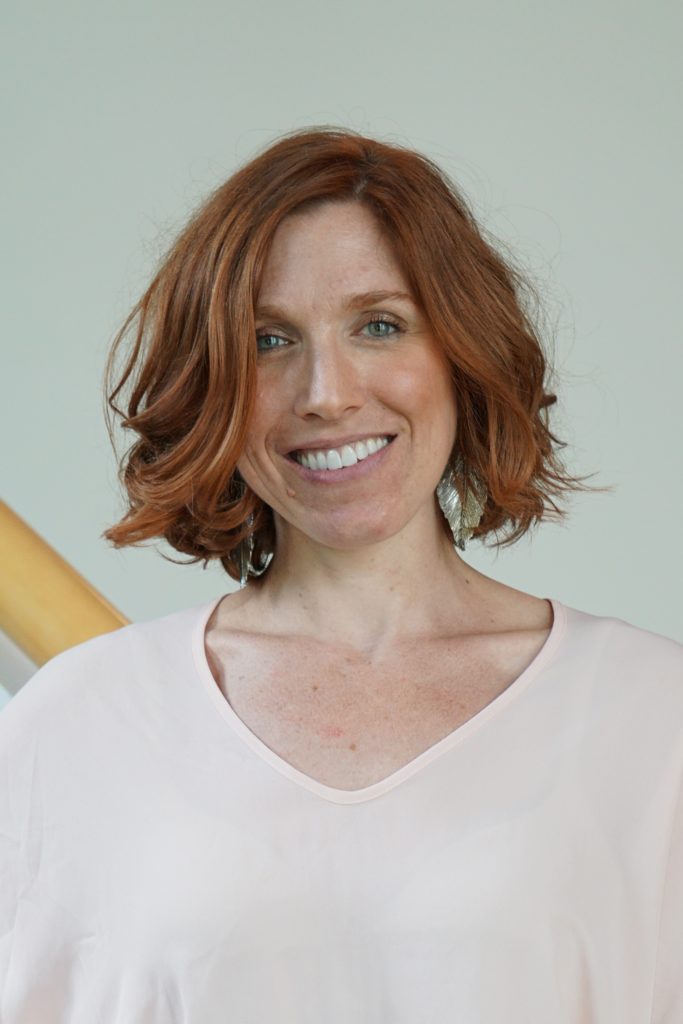 An educator, scholar, songwriter and singer, Kat Reinhert specializes in CCM vocal pedagogy and popular music curriculum and education in higher ed.Her sophomore album, Spark, was released to critical acclaim in August 2015, and a third album, Home Movie, was released in 2017. Kat has taught general music and contemporary styles to students in grades K – 12, as well as conducted and taught private lessons, ensembles and classes in both the jazz and popular music genres as an adjunct professor at several universities. She has presented at both national and international conferences, including the International Jazz Vocal Conference, The Symposium for Music Education, and The Association for Popular Music Education Conference. Kat holds a B.M. in Jazz/Commercial Voice, an M.M. in Jazz Pedagogy, and a Ph.D. in Music Education, specializing in Popular Music Performance and Pedagogy in Higher Education. After finishing her Ph.D. she became Head of Contemporary Voice at the University of Miami. She currently serves as Vice President on the board of directors for the Association for Popular Music Education and is living in New York City.
Rob Saunders (ABD)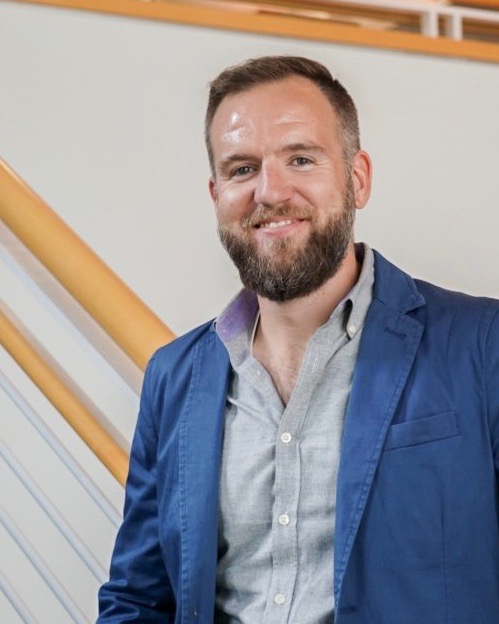 Robert Saunders is a strings specialist interested in informal music making, music cognition, and secondary and collegiate curriculum. In addition to teaching primary and secondary level strings classes, he received his Bachelor of Science degree at Duquesne University in Pittsburgh, PA and a Master of the Arts degree from the Eastman School of Music in Rochester, NY. While in the Ph.D. program in Music Education at the University of Miami Frost School of Music, Robert presented posters and sessions at several state and national conferences on a wide variety of topics. Growing up in a family of highly skilled musicians and educators, he developed his passion for music performance within American Vernacular and classical music and his interest in discovering musical development. Robert continues to maintain an active career playing country, bluegrass, modern western art, and classical musics and teaching studio cello and violin. While pursuing his Ph.D., Robert also helped with evaluating and subsequently restructuring the musical curriculum at the Miami Lighthouse for the Blind to better address the needs of their clients. He is nearing completion of his dissertation while serving the Miami Music Project as their Music Education Director.